The Secret to the Perfect Cookie
Find out how Wolf Ovens are engineered to give you cookie perfection every time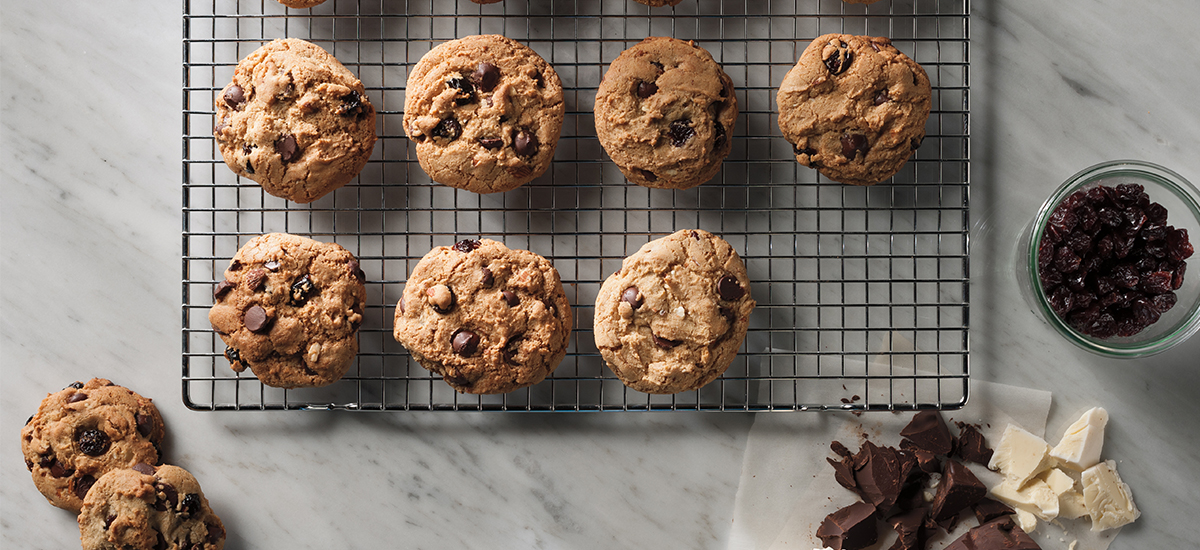 Anybody who works with ovens will tell you that each one has its own personality, and you have to get acquainted with it for the best results. That's because an oven cavity would typically have cold spots and hot spots, due to the uneven circulation of air inside. As a result, you'd normally have to manually shift your pans inside, and move them around to even things out. To address this, Wolf pioneered the dual convection system — two fans that ensures uniform heat is distributed throughout the oven's large cavity. This essentially means greater consistency and more powerful heating for your food. Imagine: multiple racks of pastries, all perfectly browned without having to rotate the baking sheets. With the consistent control of heat and airflow inside your oven cavity, every single dish comes out exactly as you intended.
Watch the video below to see the Dual Convection System at work as the Wolf oven churns out pans of cookie perfection, without breaking a sweat.
Explore the different models of Wolf Built-In Ovens here to start your journey to guesswork-free cooking!
Want to try making Wolf's famous Chocolate Chip Cookie? Get the recipe HERE!